Midea develops butane fuel cell USB charging system
May 09, 2019
Solid oxide fuel cell working principle

At present, the popularization of smart phones and tablet computers has indeed changed people's mobile entertainment life, but from another perspective, battery life is always a major factor restricting the development of the performance and function of such devices. Although some people have previously proposed the use of fuel cell technology to make large-capacity portable power supply to solve the problem of mobile device charging, but has long been limited to the development of related technologies and rare to achieve.

According to the latest news, Lilliputian Systems, a company of the Massachusetts Institute of Technology, has successfully developed a USB mobile charging product using butane fuel cells, Nectar.

According to the researchers, Nectar works like a solid oxide fuel cell (SOFC). The anode side of the fuel cell provides hydrogen, while the cathode side provides oxygen (usually obtained from air). The reason for choosing butane is mainly because of its high stability and considerable energy density.

As shown in the schematic diagram at the end of the article, when the Nectar fuel cell is in operation, fresh air will enter the No. 2 port and become the source of oxygen for the fuel cell. The mixture of air and butane is sent to port 1 and then enters a miniature reaction chamber for partial oxidation to obtain a mixture of hydrogen and carbon monoxide. In Region 3, the fuel and oxidant react through a special conversion layer structure, bringing power output, water, and carbon dioxide. Finally, because there are still some fuel materials in the exhaust gas, it needs to be sent to the area 4 for catalytic conversion before being discharged to the atmosphere.

According to the experimental data studied, a 147cc capacity Nectar fuel cell with multiple units can provide 55Wh of power, which can meet the needs of 10 mobile phones or 1 laptop. At the same time, because the fuel cell generates heat during operation, Nectar also has a base that combines voltage conversion, USB power output, and heat dissipation.

At present, because Nectar is still a concept product, there are still more design needs to be improved, so the detailed listing plan has not yet come out. But researchers expect the final price of this product will be around 300 US dollars (about 1840 yuan). A survey shows that only 5% of users said they can accept this pricing, and most consumers are even more hope that the price of this product can be reduced to 100 US dollars (about 610 yuan).


Nectar butane fuel cell works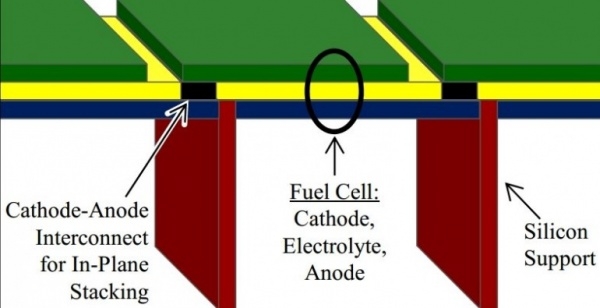 Special layer structure for final output power

Fasteners Washers are used for a wide field . The raw material is carbon & stainless steel . We mainly produce two kinds of washers . They are general washers and Doggie Tooth Washers . The doggie tooth washers are a kind of connected parts . They are usually used on the buildings,wood ,furniture etc.

Free Sample can be provided for your test and small order is welcome.

If you have your own design or drawing ,we can have the abiity to make it according to your special requestment.




Hebei Xinyu Metal Products Co.,Ltd is a ISO9001 cerificated enterprise,which specialize in
manufacturing and exporting Furniture Nuts .Product including
Wing Nuts , Hopper Feed T Nuts , Propeller Nuts , Weld Nuts , Pallet Nuts , Locking Nuts , Rivet Nuts ,Doggie Tooth Washers, Steel Stamped Parts , Hopper Feed Rivet T Nuts , Metal Stamped Parts ,
T-Nuts For Cliff-Climbing,Furniture Nuts, Tee Nut For Rock Climbing holding, Insert Tee Nut ,Middle steel Zinc Plated Stamping Wing Nut, Auto Flat Plane Weld Nuts ,
Automobile Spot Welding Nut,Customer-Made Metal Stamping Parts, Cold Heading Tee Nuts ,Stainless Steel Butterfly Nuts, Furniture Eccentric Wheel , Cam Lock Furniture Nut .
Our key strength are custom made special fasteners according to drawing or sample .We have longer and stable business relationship with well-known companies from American, Poland,Germany,French and so on.In the future ,xinyu will continue focusing on innovation special designed products,becoming your most trusted partner.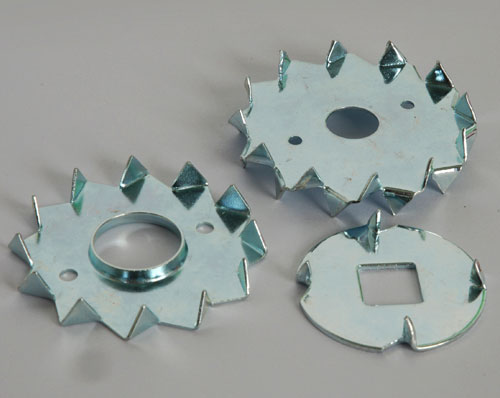 Stamping Metal Washer

Stamping Metal Washer,Fasteners Washers,Carbon Steel Washers,Stainless Steel Washers

Hebei Xinyu Metal Products Co.,Ltd , http://www.t-nuts.net